Obituaries
Serving Our Community Since 1951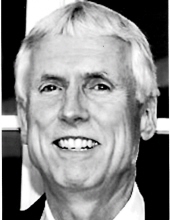 Obituary for Gregory Caulfield Crown
Gregory Caulfield Crown, a Stratford native, died on March 13, 2022 at Presbyterian Hospital, Plano, Texas after battling a series of medical issues with guts and grace for several years. Greg graduated from Stratford High School in 1967 where he was president of the National Honor Society. In 1971, he received his Bachelor's Degree from Cornell University at the top of his class, and was active in the Alpha Tau Omega fraternity and several honor societies. He then completed his MBA at Michigan State University, graduating first in his class in 1973 and was elected to the Beta Gamma Sigma business honorary and served as a Teaching Fellow.

After graduate school, Greg was recruited for a series of high-level executive positions in hotel/restaurant/resort/gaming sectors in Houston, Denver, Miami and ultimately Dallas. An expert in finance, real estate development, operations and consulting, he spoke frequently before industry professionals and municipal agencies, and wrote for and was quoted in a variety of industry publications. He also taught accounting at the University of Houston School of Management and recruited at MSU and other elite industry training grounds.

Greg semi-retired in 2013, taking on special projects through his own advisory firm, teaching ESL at a Dallas-area adult literacy center and traveling extensively throughout Europe, the UK and the UAE. Greg was a lifelong Giants and Yankees fan, held season tickets to the Dallas Stars and faithfully followed his son Jason's hockey career. Known for his sense of humor, he enjoyed trading quips and jokes with family and friends.

Predeceased by his parents, long-time Stratford residents John and Jeanne Crown, Greg is survived by his beloved son Jason (Melissa); his adored grandchildren Josephine and Jack; his devoted brother John Crown Jr. (Patricia); sister Mary-Ellen Blahodatny (George) and niece Jordan Iannone; her sons John and Anthony; and several close cousins and their families.
Read More