Obituaries
Serving Our Community Since 1951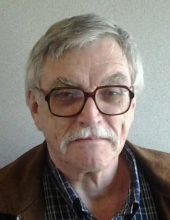 Obituary for James Thomas Brown
James Thomas Patrick Brown, age 67, beloved husband of Priscilla (Burns) Brown of Stratford, passed away Tuesday, October 13, 2015 in Bridgeport Hospital surrounded by his family and close friends. James was born January 26, 1948 in Bridgeport, son of the late James and Mary (Casey) Brown. He had been a lifetime area resident with a brief stint in Pennsylvania.

James was not very fond of being called "James," so from henceforth we will refer to him as "Jim."  Jim is survived by his wife Priscilla Brown, son Liam T. Brown of Chicago (IL), sister Barbara Heath and her husband Roy of Columbia (MD), his mother-in-law Elsa Burns of Fairfield (CT) and several nieces and nephews. 

Jim enjoyed many things but above all he genuinely loved people. Jim made a life of going out of his way, bringing joy to any and all with whom he interacted. Jim was eccentric but a very sentimental sort. Jim worked hard and cared hard. If you had met Jim you know what it means to laugh. Jim valued interpersonal relationships, humor, and altruism more than any other thing. For many years Jim was a psychiatric counselor at both Stamford Hospital and Bridgeport Hospital, after a foray into the visual arts field. However clearly his life's work was being a loyal family man, friend, and kind human being. Jim was a model for doing your best at doing what is right. His heart was the only thing bigger than his personality and unfortunately his undoing. He was so full of goodwill and love that his heart gave way sending him onto his next great adventure. 

Per Jim's wishes there will not be a funeral services. If you wish to honor his memory, please go out of your way to help someone or make them laugh. Be sure to do it for no reason other than it being the kind thing to do. That was his way.

For more information or to leave a message of condolence, visit www.wrmcdonaldfuneralhome.com.
Read More