Obituaries
Serving Our Community Since 1951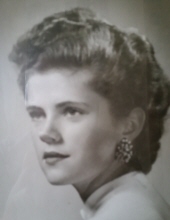 Obituary for Jean M. Licitra
Jean M. Licitra 80, of Stratford, CT passed away peacefully on Sunday October 22, 2017. Born July 30, 1937 in Lewiston, ME, she was the daughter of the late John Harrison Perry and Mercedes Perry Buckley.

She was predeceased by her sons Dean Licitra and Guy Licitra and sisters Marlene Wells and Pearl Horowitz. 

Jean is survived by her sister Marie Hoeflich, brother-in-law John Licitra, son Dan Licitra, daughter-in-law Charlene Marquis and grandchildren Brittany Licitra, Daniel Licitra, Sydney Taylor, Regan Taylor and James Taylor. 

Jean would like to let you know that her work here is done. She received a call, a sort of an offer you can't refuse, for an appointment from which she will not be returning. This assignment comes with a huge sign-on bonus, a reunion with family and friends she has not seen in a long time. Job security is exactly 110 percent.

Her new mission takes her to a wonderful place where she will be socializing, cooking, watching the Yankees with Carol and doing crossword puzzles to her heart's content. Music, laughter and love are guaranteed. Food is delicious and you never gain an ounce.

She left detailed instructions for her family to celebrate her mission here, which has now been completed. Low adherence to this instruction will not be tolerated. 

Friends are invited to a Memorial Mass for Jean and Guy Licitra on Friday, November 10, 2017 at 10:30 am at St. James Church 2070 Main Street Stratford.
Read More
Previous Events
Memorial Service
Saint James Church
2070 Main Street
Stratford, CT 06615