Obituaries
Serving Our Community Since 1951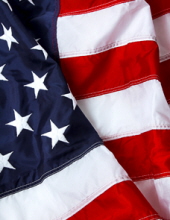 Obituary for Robert N. Morrissey
Robert N. Morrissey, age 97, of Stratford, passed away peacefully at home on September 15, 2021. Born in Orange, New Jersey to Richard E. and Florence Newbould Morrisey, his family moved to Stratford when he was 11 years old.

Bob graduated from Stratford High School in 1942 and enrolled at the University of Connecticut. He left just before the end of his first semester to serve in World War II with the Army Air Corps in the Italian and North African theaters. After his service, he returned to Storrs to finish his undergraduate degree, and then attended the University of Connecticut School of Law. He worked for the State of Connecticut as a State's Attorney prior to founding his full-time private law practice in Stratford. Bob was very active in the Stratford community for numerous years in various capacities, and was also a proud member of the Stratford High School Athletic Hall of Fame. Bob enjoyed playing tennis, cooking, traveling (especially to Italy), and spending summers in Old Saybrook on Plum Bank Beach with his family.

Bob was predeceased by his wife of sixty years, Jo Morrissey. He is survived by: his daughter, Lynn Daubenspeck and her husband Stephen Daubenspeck; his son, Glen R. Morrissey; his daughter, Patricia A. (Tish) Morrissey and her fiancé Bill O'Brien; his granddaughter, Lydia Lee and her husband Sean Lee and his great granddaughters Sienna Lee and Scarlett Lee; his grandson, Jake Daubenspeck and his wife Kristin Daubenspeck and his great grandson Bennett Daubenspeck; his grandson, Rob Daubenspeck; his brother, Allen W. Morrisey, M.D.; his nieces and nephews and his sisters-in-law. He was also predeceased by: his son, Randall J. Morrissey; his daughter, Erin C. Morrissey; his brother, Richard H. Morrisey; and his sisters- in-law Lorraine Bunce Morrisey and Louise M. Morrisey; and his grandson Rob's partner, Jo Bailey Gilmore.

Friends are invited to attend a funeral service officiated by Reverend Reginald Norman on Saturday, September 25, 2021 at 11:00 am by meeting directly at Putney Cemetery, 5936 Main Street (Putney), Stratford, CT (adjacent to Boothe Memorial Park).

In lieu of flowers, please consider a donation to the Stratford Veterans Museum, 5952 Main Street, Stratford, CT 06614.

The William R. McDonald Funeral Home, 2591 Main Street, Stratford, CT is in care of arrangements. Friends may sign the online guest book at: www.wrmcdonaldfuneralhome.com.
Read More
Previous Events
Graveside
Putney Cemetery
5936 Main St (putney)
Stratford, CT 06614
Cemetery Details
Location
Putney Cemetery (Boothe Park),
5774 Main Street,
Stratford,, CT 06614
Memorial Contribution
Stratford Veterans Museum
5952 Main Street
Stratford, CT 06615